The Knicks fans, like the Spurs fans, started whining about the officials before the game even started and never stopped. Lots of Durant hate from Knicks fans too. I've noticed that when a team has a star PG they hate on the other team's PG. When they have a star forward, they hate on the other team's forward. Like knocking the other player down will make their player better. I really dislike the Knicks and their fans. The Thunder are lucky to only have to play them twice. Some of my favorites are in bold. What are yours? Enjoy...
I actually like our chances for this game. KD is going to drop 30 regardless of who we put on him, just need to hope Westbrook has another Knucklehead game and Kevin Martin continues to struggle.
Who does OKC have that can cover Melo down the stretch? He is too strong for KD, but maybe his length would bother Melo a little. Doubt it though. Ibaka has the ability, but I think Melo would find a way to dupe him into a lot of fouls.
Thabo, Durant and our old friend Ronnie Brewer.
Damn how did I forget about Thabo? He actually could give him some issues.
Thunder are getting 35 Ft attempts today
Safe bet Durant gets more FT attempts than the entire Knick team today.
I'm more worried about westchuck than durantula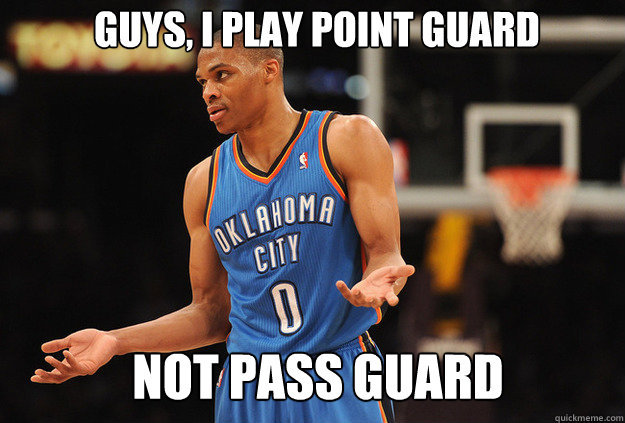 I have a feeling refs will really screw us and Melo in this one. Durant will be getting to the line with ease while Melo won't be able to get a call.
Wow OKC virtually beats us in almost every statistical area---some even by a wide margin..
.
If the thunder really wanted to see us in the finals they should of traded harden to us for amare
I look at Durant and can't help but think that a couple well-placed elbows to the chest should scare him out of the paint for good.
Anybody think Ibaka has the best NBA body, tree trunk legs and powerful upper body, has the guy ever been injured?
Durant the little douche gets every single call yet complains for hours when something doesn't go his way.
Durant gets EVERY CALL
This is ridiculous. We cant breath on durant flailing ***. ****ing ********!!!
I guess the Thunder are the only team allowed to draw offensive fouls while moving your feet and impeding your opponent.
**** THAT FLOP. The refs are keeping the Thunder in this game.
Keep crying for fouls Thunder
Ibaka staight killing us right now
These refs are after us...
It seems that it is illegal to even defend the Thunder
OKC are nothing special without refs.
I'm very happy Fisher is in the game.
Damn Durant gets more whistles than sexy chicks. Smh
JR needs to keep taking notes from Durant on drawing the fouls.
Kevin Martin very punchable. His face and release are unbearable.
Refs always killing our momentum...
The only way it could be more obvious is if the refs had on OKC jerseys.
OKC has a serious homecourt advantage with the treatment they get from the officials
They get the same treatment on the road.
Okc is not going anywhere this season 1st round exit, Kevin martin is not going to show up in the playoffs and will be the down fall to OKC. They will realize how much they really miss Harden
Lol at the thunder complaining at calls after getting every call to start.
Refs gotta get them some free throws to ensure theres no blow out.
I don't watch a lot of OKC games but do the refs always bail out KD?
Yes that soft flopping stick always gets bailed out. Overrated.
Melo gets buckets. I prefer that over watching softies shoot free throws...
Is it me or does Durant get a lot of calls?
Durant has scored most of his points in free throws,I dislike him more than lebron,melo is clearly a better offensive talent than durant,melo has more moves
Westbrook going into chuck mode. It's like a powerplay for the Knicks. Gotta take advantage.
Somebody knock westy on his ***
If there was ever a case for Melo being better than Durant, it would be this game.
I guess there's no such thing as offensive interference for OKC.
LOL I guess Chandler got fed up with Collison. Laid that dude out.
These refs are doing everything in their power to keep OKC in the game.
Why do the refs constantly make it their life's work to challenge and test the knicks unnecessarily? I mean, this is pathetic. Is there nothing that can be done at the executive level?
Its illegal to defend the thunder
Here we go with the gifting of free throws to Durant by the refs He drove with no control, throws himself in there and gets the call...
What was Tyson doing on that last play
Thinking about his outfit for the postgame
Kevin Durant is the bike and the refs are the kick-stand.
Melo has yet to shoot a free throw... On the other side, Durant aka "Supergirl" with 12 FTA(!)
Another whistle for fake humble pie
Dolan should file a complaint against these refs like Cuban would... Too bad he gives a rat's ass about his team
I hate Kevin martin's ugly face
So Collison tackles Chandler and chandler gets him off and its a foul on Chandler for defending himself? If Chandler did what Collison did, it would be a flagrant 2.
And once again our lack of composure has allowed the refs to take us out of our game. Chandler needs to control his emotions. This has been our Achilles heel all season and it doesn't bode well for the playoffs.
Win or lose...if I'm woodson I'm making a complaint to the NBA about all these rigged calls...
Durant is a f'in golden boy. He never fouls. And if you breathe on him, its a flagrant.
Maybe the most ironic thing ever, the Thunder complaining about a call.
Kidd the stabilizer **** these hicks up
Feel free to stop this scrub Jackson
I like Reggie Jackson, was hoping we would have picked him up. Nice up and coming PG.
He sucks.
When the announcers are saying there should be fouls for the knicks, you know officiating is bad
The more I watch Westbrook the more I don't like him. Great talent, but I would have kept the bearded guy...
Melo now understands to go right into the body of that frail b***.
"Durant your so skinny we need to protect you from contact so we give you those calls" -Refs
Stern doesn't want to alienate the anorexic community
Westbrook is unstoppable when he's on.
2FT's for Melo! Man, OKC knows how not to foul. Can't be the refs...
Durant is NOT better than Melo.. Without the refs he is ass.........
Hahahahahahaha these jerks aren't pumping their chests now. Do some more mean mugging Westbrook. Little mutant looking scrub.
Durant isn't that confident anymore..
Durant overrated and aint sh*t without westbrick
Can't even beat NY with the refs trying their darnedest
Even with the refs help, Durant failed.
Melo beat both Durant and the Refs
Carmelo torched Durant by the way. The skinny one's effort and shot selection were average to below average.
..On a side note, am I the only one who thinks Russell westbrook looks like Ducky from A Land Before Time?..
Wow sports-center showing hightlights and its almost all showing kd, damn you would've thought okc won the game.